Our Story
Hi! I'm Angela, the founder of Emdash. Trying to find the right skincare for my sensitive, allergy-prone skin has always been tough, but it got a lot harder when I developed ongoing eczema during my first pregnancy. I wanted a well-formulated skincare line that didn't include potential irritants like colors, essential oils, and fragrances, or problematic ingredients like hydroquinone and phthalates—because nothing is more important than the health of my baby. At the same time, I didn't want to miss out on all the best ingredients for skin health and anti-aging while I was pregnant and breastfeeding.

So I worked with Stanford-trained dermatologist Dr. Teresa Fu to create a brand of clinically formulated, dermatologist-tested, performance products designed to prioritize skin health and work beautifully with skin changes during and after pregnancy. We removed potentially problematic ingredients and packed our products with the highest quality actives. The result is safe, effective, and effortless skincare for any stage of motherhood. I am extremely proud of these serums and hope you love them!
Our Formulas Are Free Of
Parabens
Sulfates
Formaldehyde
Hydroquinone
Phthalates
Talc
Toluene
PEGs
Animal Testing
Triclosan
Artificial Fragrances & Dyes
Animal-Derived Ingredients
We prefer not to use petroleum-derived ingredients, essential oils, and silicones. But sometimes these ingredients are the best and safest way to get the right result. If we do use them, we pledge to use them as safely and sustainably as possible.
Performance
Our experts create formulas that are safe, effective, and grounded in science. And then we test every product to prove it.  We select all our ingredients with purpose—we don't use fillers and avoid sensitizing ingredients. We also never add trace amounts of an ingredient just to claim its benefits. When you see an ingredient listed on our product, you know that it's present in a concentration that is shown to get results.

Key actives are tested for stability and sensitizing ingredients are eliminated so that you get the gentlest, highest performing formulas possible.
Simplicity
We believe less is more. Our serums take the guesswork out of skincare by efficiently combining active ingredients into fewer products. This simplified approach also means eliminating unnecessary and sensitizing ingredients like fragrances, dyes, and fillers that can leave skin irritated.

Spend less time thinking about your skin and more time taking on the day.
Values
All of our ingredients must be ethical, responsibly sourced, cruelty-free, and safe. All of our products are vegan and never tested on animals.
We also do our best to choose the most responsible packaging options. Our bottles are made of light-colored recycled plastic and our pumps do not contain metal components in order to maximize recyclability.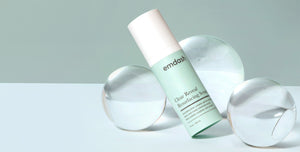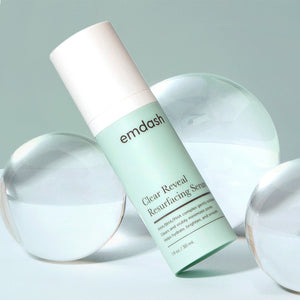 Our gentle serums are designed to be used together or on their own. Discover how to layer them for maximum results.